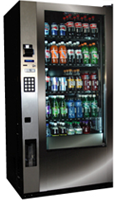 The Vending King (TVK) is a Brisbane-based, family owned organisation established in 1996 and supplies vending services to South East Queensland.

Our Company supplies free vending machines with free installation, servicing and maintenance to a variety of organisations in Queensland.

Servicing Brisbane and its surrounding suburbs, we supplies vending machines to small and large workplaces, call centres, schools, Government hospitals, financial institutions, as well as educational, transport and industrial companies.

If you require satisfaction and service then look no further, because The Vending King will take care of all your vending needs. We also have a huge collection of new or used vending machines for sale at nominal prices – please contact us on 07 3297 1058.